Comfortbilt Pellet Stove -HP21 34-44,000 BTU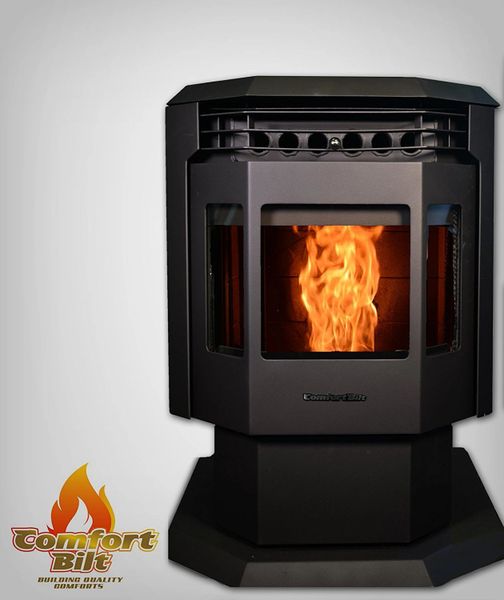 Comfortbilt Pellet Stove -HP21 34-44,000 BTU
"MAXIMIZE YOUR DISCOUNT"
THIS Comfortbilt Pellet Stove -HP21 34-44,000 BTU, IS NEW NEVER BEEN USED. COMES IN ITS ORIGINAL BOX. 
MSRP: $1599.99 AT AMAZON
Description:
44,000 btu- Auto Ignition-Programmable Thermostat-Powerful blower, Large Bay view window- Granite Gray, 55 lbs hopper capacity. 115 volt 86 % burn efficiency, heats up to 2,400 sq ft, 1 year warranty, parts available.-Qualifies for most state tax incentive programs for clean wood burning pellet stoves. No shipping to Alaska, Hawaii or Puerto Rico. 
44,000 btu - Heats up to 2,400 sq ft 
• Large Bay View Window- Granite Gray-dimensions-24"W x 24" deep x 36" H- exhaust is 16" off floor, 6" from left side- viewed from front 
• Powerful Blower, 86% Burn efficiency,115 Volt 
• 55 lbs. Hopper Capacity,Auto Ignition, Ash Pan, Programmable Thermostat 
Dimensions: 24"D x 36"H x 24"W
Weight: 265
AVAILABLE AT: DEE PEE DISCOUNT STORE: - 580 W Arapaho road suite 298 Richardson TX 75080
TO MAXIMIZE YOUR DISCOUNT VISIT US @ WWW.DEEPEEDISCOUNTSTORE.COM
STORE HOURS: 10AM - 8PM
DAYS : MONDAYS - SATURDAYS 
SUNDAYS: 1PM - 6PM
CONTACT: STORE PH : 9724799816
STORE WARRANTY: 30 DAYS
AVAILABLE: 1
Reviews