Gladiator GAWP082PBY 96 in. W Garage Wall Storage GearWall Panel (2-Pack)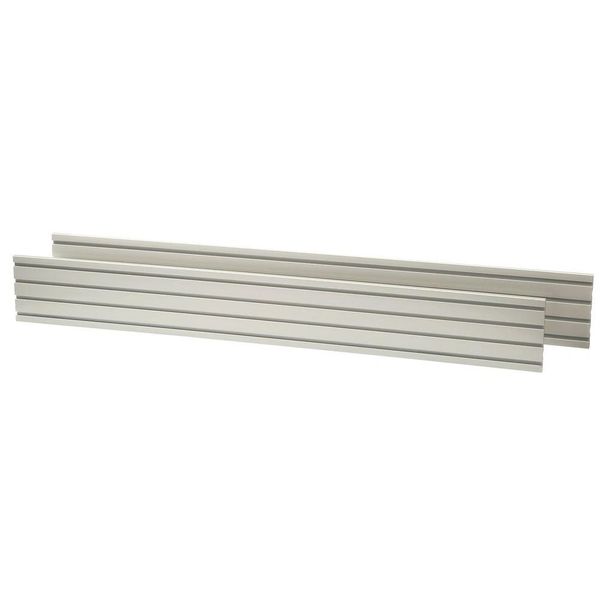 Gladiator GAWP082PBY 96 in. W Garage Wall Storage GearWall Panel (2-Pack)
"MAXIMIZE YOUR DISCOUNT"
THIS Gladiator GAWP082PBY 96 in. W Garage Wall Storage GearWall Panel (2-Pack), IS NEW NEVER BEEN USED. IN AN OPEN BOX.
MSRP: $104.99
Description:
Organize your home, garage and workshop with these Gladiator Gear Wall Panels (2-Pack). This slat-wall styled panel system is the foundation of the Gladiator Wall System and is designed to help you reclaim your floor by maximizing your wall storage capabilities. Customize your storage space with ease by adding these panels to bare studs or drywall finished walls. Endless storage possibilities are right at your fingertips with these versatile and easy-to-install grey finished panels.
Each wall panel holds 50 lbs. per sq. ft.
Tongue and groove panel design locks panels together for fast and easy installation; can be mounted on bare wood studs or drywall
Heavy-duty composite construction for strength and durability with an attractive grey finish
Maximizes wall storage space in any area of your home, including a laundry room, garage, basement or workshop
Designed to handle extremes in heat, cold and humidity
Two 96 in. x 12 in. panels provide 16 linear ft. of storage space
Coordinate with other Gladiator products to create a uniform look.
Color Family: Gray
Material: Composite
Storage Product Type: Side and Wall Panels
Dimensions: .75"D x 12"H x 96"L
Weight: 29.6 lbs
"CREDIT CARDS & PAYPAL ARE ACCEPTABLE".
AVAILABLE AT: DEE PEE DISCOUNT STORE: - 580 W Arapaho road suite 298 Richardson TX 75080
TO MAXIMIZE YOUR DISCOUNT VISIT US @ WWW.DEEPEEDISCOUNTSTORE.COM
STORE HOURS: 10AM - 8PM
DAYS : MONDAYS - SATURDAYS
SUNDAYS: 1PM - 6PM
CONTACT: STORE PH : 9724799816
STORE WARRANTY: 30 DAYS
AVAILABLE: 3
Reviews