Quoizel Three Light Bath SCH8603PN, Large, Palladian Bronze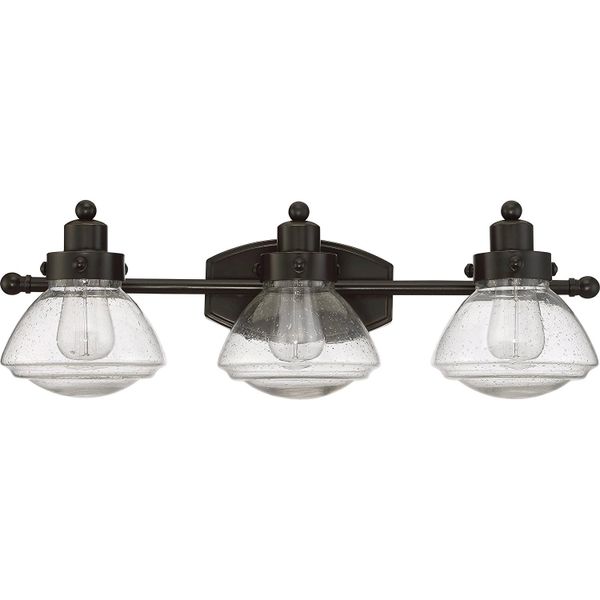 Quoizel Three Light Bath SCH8603PN, Large, Palladian Bronze
"MAXIMIZE YOUR DISCOUNT"
THIS Quoizel Three Light Bath SCH8603PN, Large, Palladian Bronze, IS NEW NEVER BEEN USED. COMES IN ITS ORIGINAL BOX,
MSRP: $199.99
Description:
The traditional yet endearing design of the Scholar bath collection is perfect for any décor. The "schoolhouse" shape of the glass is accented with seedy details and the rich Western Bronze finish completes the look. (Please note that the vintage bulbs are not included)
Dimensions: 7.8"L x 8"H x 25"W
Weight: 5.22 lbs
"CREDIT CARDS & PAYPAL ARE ACCEPTABLE".
AVAILABLE AT: DEE PEE DISCOUNT STORE: - 580 W Arapaho road suite 298 Richardson TX 75080
TO MAXIMIZE YOUR DISCOUNT VISIT US @ WWW.DEEPEEDISCOUNTSTORE.COM
STORE HOURS: 10AM - 8PM
DAYS : MONDAYS - SATURDAYS
SUNDAYS: 1PM - 6PM
CONTACT: STORE PH : 9724799816
STORE WARRANTY: 30 DAYS
AVAILABLE: 1
Reviews