Sony RMF-TX200U Android TV Voice Remote Control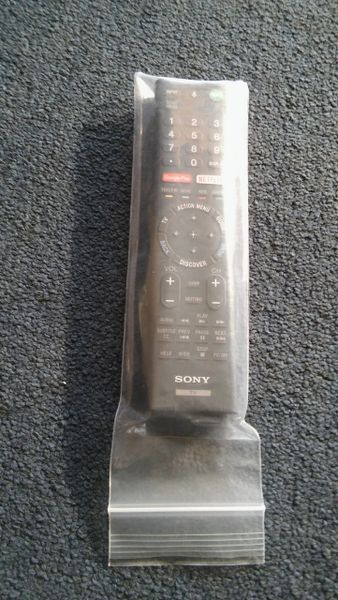 Sony RMF-TX200U Android TV Voice Remote Control
"MAXIMIZE YOUR DISCOUNT"
THIS Sony RMF-TX200U Android TV Voice Remote Control, IS NEW NEVER BEEN USED.
MSRP: $72.45
Description:

Interacting with your TV has never been easier. Just say what you want with Voice Search. Voice Search on Android TV provides you with the power of Google search, allowing you to find content across different services without the hassle of time-consuming text entry.

ust say what you want using voice search

Enjoy thousands of apps from the dedicated Google Play, button

Launch Netflix with a touch of a button

Works with Sony TV MODELS: XBR-43X800D, XBR-49X800D, XBR-55X850D, XBR-65X850D, XBR-75X850D, XBR-85X850D, XBR-55X930D, XBR-65X930D, XBR-75X940D, XBR-65Z9D, XBR-75Z9D, XBR-100Z9D

Dimensions: 1"H x 8"L x 2"W

Weight: 8 ounces

"CREDIT CARDS & PAYPAL ARE ACCEPTABLE".


AVAILABLE AT: DEE PEE DISCOUNT STORE: - 580 W Arapaho road suite 298 Richardson TX 75080




STORE HOURS: 10AM - 8PM




DAYS : MONDAYS - SATURDAYS




SUNDAYS: 1PM - 6PM




CONTACT: STORE PH : 9724799816




CALL/TEXT: CELL PH: 2148750416




STORE WARRANTY: 30 DAYS




Reviews